Δείτε παρακάτω την αγγελία αναζήτησης για VSS Presales Engineer της Konica Minolta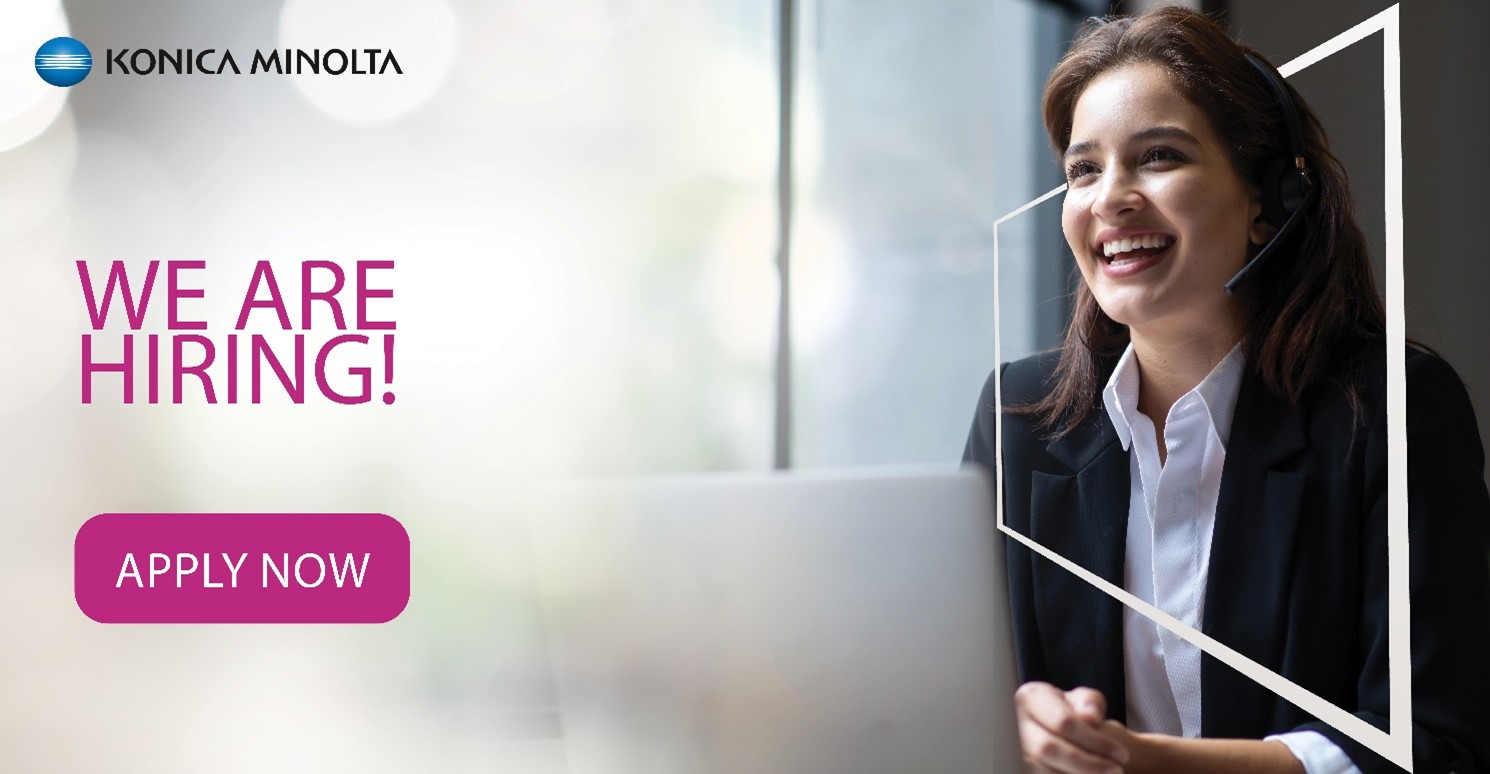 Are you interested in work in INTERNATIONAL COMPANY?
Are you strong in VIDEO SURVEILLANCE SOLUTIONS & CCTV INDUSTRY?
DESIGN VIDEO IP SYSTEMS is your passion?
Are you ready to PRESENT & TRAIN PEOPLE evolving in complex projects?
Konica Minolta's is looking for
VSS Presales Engineer
Konica Minolta Business Solutions Greece based in Athens is a services provider in the field of office document solutions as well as digital production printing solutions and Video Surveillance Solutions. Konica Minolta's Video Solution Services concept combines consultancy, hardware, software ( VMS ) implementation and operation in order to enhance business process efficiency and cost-effectiveness. Konica Minolta continuously invests in research and development work and regularly sets new standards. 
We look for a colleague, who wants to contribute to the business expand of the company to become also a  top provider of VSS solutions and IT Services in Video management field. 
Your job description:
Security solution design, pricing and participation in the drafting of offers to fully meet the requirements of each customer.
Research and study of new technologies of strategic importance for the company.
Engaging, supporting and presenting the technical solutions promoted by the company's sales department to its customers.
Training of the sales department in new products and technologies.
Manage & Co-ordinate 3rd party partners in order to implement complex technical project requirements.
General Requirements:
A University degree in Electrical / Electronic Engineering or Computer science is a must.
Work permit IEPYA 2518/97 type B in force.
At least 3-5 years of experience in designing/configuring solutions and problem solving in the following areas:
* IP Remote monitoring systems via IP network (Cameras, VMS, Access control, etc.)
* LAN / WAN / Internet Services, Routing, Switching & VPN.
Excellent communication and presentation skills, business thinking
Analytical and problem solving skills, attention to detail
Business aptitude and the ability to spot additional revenue opportunities, including both services and license opportunities
Passion for new technologies and a real team player
Good English skills in both speech and writing
What we can offer:
Competitive salary package
Large portfolio of existing customers
Supporting background of multinational company and opportunity for international knowhow sharing (trainings, workshops abroad)
Professional development
Workplace: Athens
You can start: immediately
If you comply with the above described, please take a look at us at www.konicaminolta.com.gr, and please send your professional English CV with a photo, and your motivation letter to the following address: hr@konicaminolta.com.gr