Monitoreal offers proactive Security with Video Analytics for all, achieving high reliability and accuracy, data privacy & remarkable compatibility with most cameras – using ONVIF or RTSP.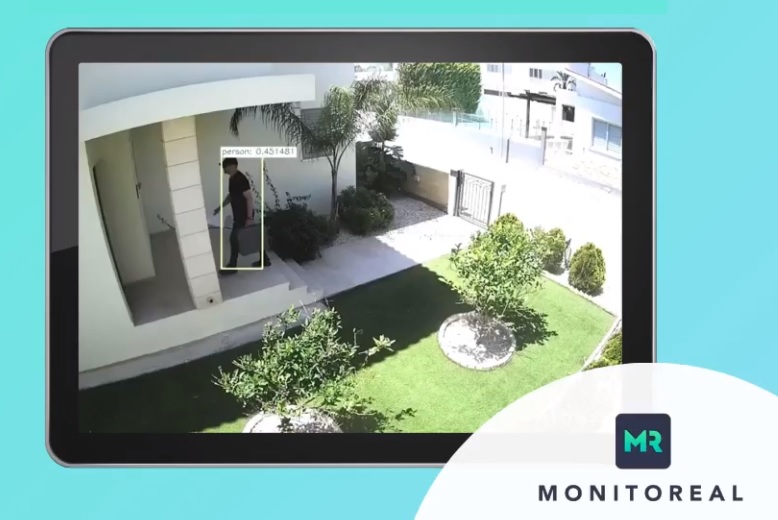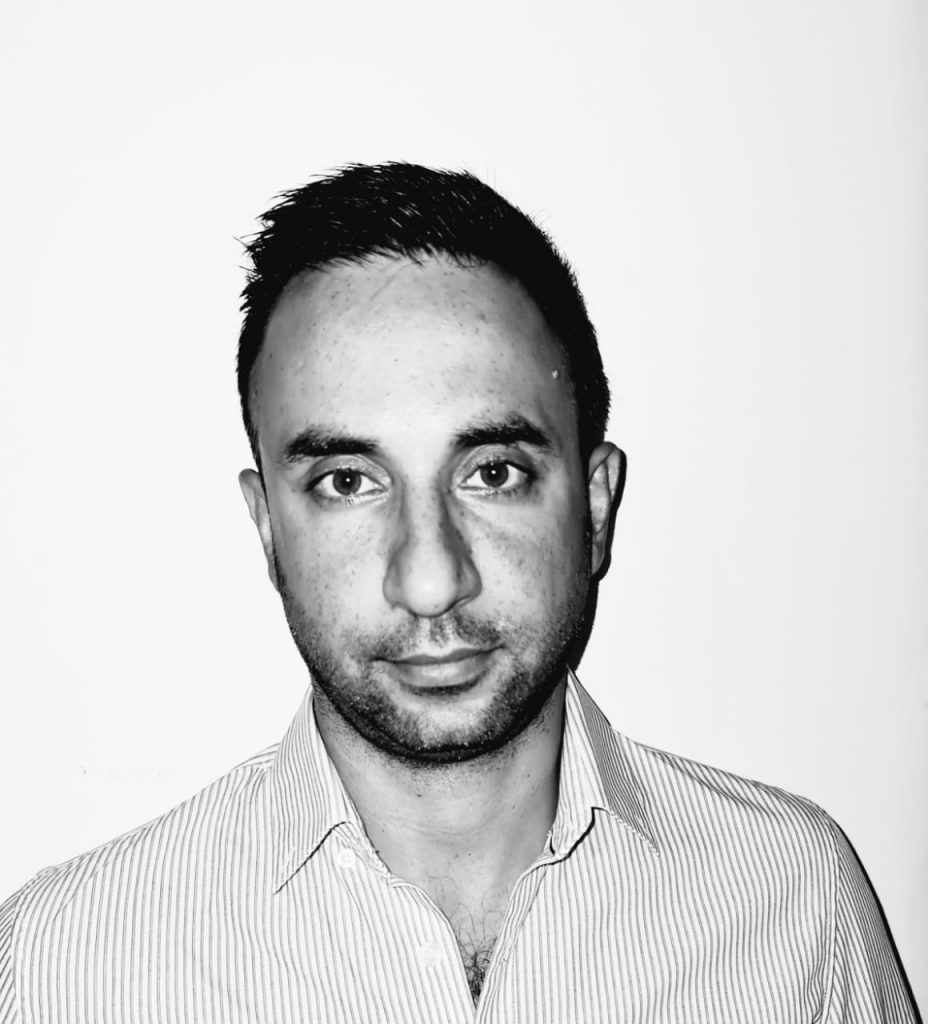 Panayiotis Kapiniaris
Sales Manager Monitoreal
Cyprus
www.monitoreal.com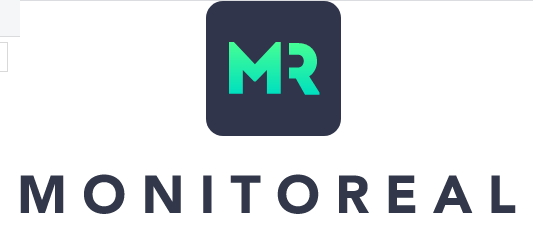 Monitoreal Solution was introduced to fulfil an increasing demand for a SMART security solution that offers Video Analytics that is secure and offers real time and reliable notifications in the residential & SMB commercial market.
Monitoreal's philosophy is based on four key pillars:
1. Data Privacy
2. Reliability
3. Functions
4. Compatibility
Data Privacy – With Monitoreal, No video is processed in the cloud and there is no reliance on third party servers. The device is deployed at the edge, resulting in reduced latency and improved efficiency, as well as freeing up internet bandwidth. Moreover, detections & alerts are generated from behind the firewall. With that, the flexible notifications/alerts are sent as snapshots using private messenger applications, such as Telegram, or user's email account. This approach allows Monitoreal to remain a truly private device, staying clear of the vulnerabilities that come with cloud solutions or leaking of personal data. As a result, we not only achieve a high level of data privacy but are also able to offer an autonomous solution with uninterrupted service/connection.
Reliability – Monitoreal offers a truly SMART AI intelligent notification system – with algorithms that allow for real time and highly accurate alerts. With over 19 objects to choose from, including: people, animals, vehicles, and accessories the user has the flexibility to set specific rules to only see what matters and ignore the rest. We have put our device to the test and the AI algorithms have proved to deliver impressive results, identifying objects even when partially obstructed from view, in difficult weather and lighting conditions, and ignore distractions such as shadows and moving trees. To add that that accuracy and reliability, we continue to look for ways to enhance the Monitoreal device performance and release updates directly to the device, with no extra cost to the owner. We can say with confidence that we are delivering truly reliable AI smart analytics solutions to the US market and the rest of the world.
Functions/ Capabilities – The combination of rich features, simple installation, and ease of use,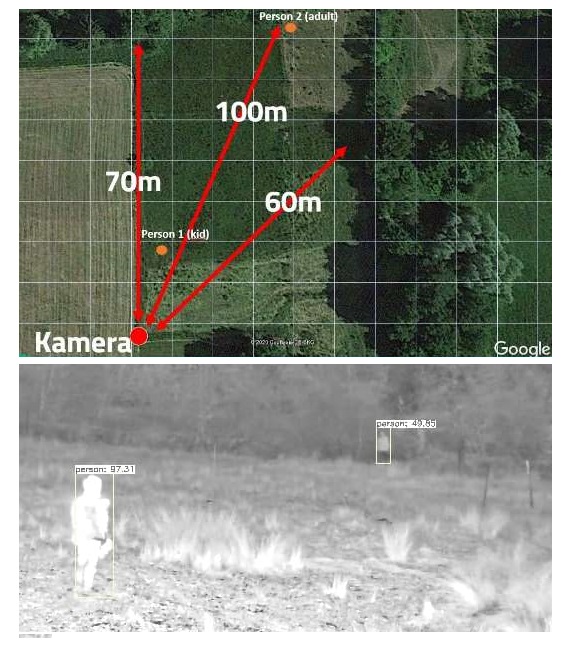 make this an attractive and successful product. The discovery or connection of the cameras is done automatically, with the exception of few brands. The ability to connect to the internet through ethernet or WiFi, offers the flexibility of installing the device anywhere in the property and allows for optimal physical security. The most recent update, included at no cost for existing users, adds the ability to manage two different network interfaces, meeting the needs of more demanding projects where subnetwork is being used for the security system. One of the more robust advantages of the device is the ability to choose limitless zones per camera, as seen in the picture below. These zones can be either inclusive (including objects detected within) or exclusive (ignoring objects moving within the selected area). Furthermore, multiple zones can be set for each individual camera. As for the end user, the ability to receive snapshots through multiple messenger applications such as Telegram, is absolutely simplifying user alerts; just like a user would receive a 'friendly photograph' by his companion, his children, his parents, or his neighbour. Also, the option to customise alert preferences based on the camera, time or day, or manually using a simple command via Telegram, is one of the most user-friendly notification features that exists in the market.
Furthermore, the new 4 channel WiFi Relay further enhances the smart system, by adding more enhanced integration with the user's security system, lights, and more. Using the Monitoreal Relay, users can create different rules that trigger actions based on the type of objects detected. For example, a user sets a rule to trigger the lights when a car is detected, to deter the person from entering; and if the person is still detected after some time, to then trigger the intruder alarm/siren/strobe.
To add to the aforementioned features, the Monitoreal device can communicate with many IoT technologies, by using Webhooks, through IFTTT applets; and even with well known VMS platforms, using necessary developed servers.
Compatibility – The compatibility with almost all brands is extraordinary. And for IP CCTV products that support ONVIF protocol, the search and set up process of the cameras can be fully automated. And if for any reason the camera is not automatically detected, the user/installer can set up the camera manually by using the IP address of the cameras. With that said, users may come across some challenges when setting up analog products. Using the RTSP or Snapshot URL, the device can communicate and receive pictures from analog cameras with surprisingly successful results. Of course in the analog systems, there can always be an exception based on low DVR specifications; but again, you can still make the most use of already installed devices or at least the cabling infrastructure, with is the most expensive part of a CCTV installation. As part of our recent tests, our algorithm tested successfully to detect a car and human using a 10 year old camera (650TVL).
New Sales Potential – Monitoreal is here to fill a gap in the residential and small commercial market. This is a market that includes the most end users with existing relationships with the majority of integrators and installers. And Monitoreal makes filling this gap possible with the previously mentioned benefits and offers the right product pricing and features to the market.
Additionally, this is a reliable product that requires limited labor hours and doesn't require much upfront investment by the integrators. More importantly, it gives integrator partners a chance to monetise existing customer installs, which is an opportunity that not many manufacturers provide. Furthermore, continuous and free updates of the product makes it always current (not obsolete), as new market needs arise for things such as: new languages (Greek, Russian, German, Turkish etc), Covid Density control, and more.